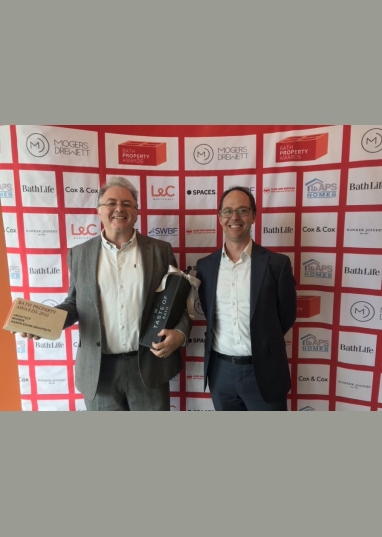 2021 Bath Property Awards - Winners again!
In 2018 AEA were delighted to win Best Architect in the anaugral Bath Property Awards, quickly followed on 2019 by winning the Property category in the Bath Life Awards.
In 2021, following the success of our landmark consents for the Royal Mineral Water Hospital in Bath we decided to enter the awards again. And won!
Bath is a challenging and competitive environment for any architect to practice in and so it was with pride that we accepted this most recent award having been shortlisted amongst our well respected competitors.
This award is a reflection of over 40 years committment to the built environment in Bath, our hard working and tenacious approach and the respect and support of our great clientele.