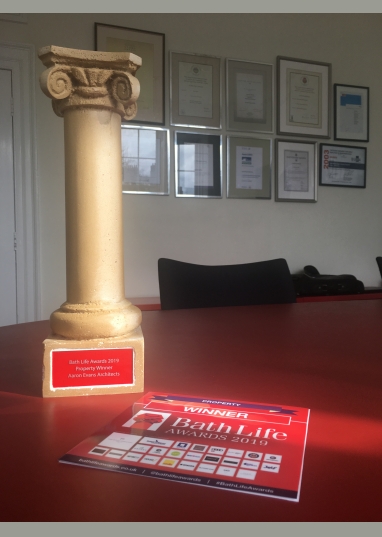 Winners! Bath Life Award 2019 - Property
Hot on the heels of winning the Bath Property Awards for best 'Architect' we are delighted to have been selected winners of the 2019 Bath Life Award for Property!
The award comes as we celebrate our 40th year in practice in the city of Bath. In selecting us against a strong field of finalists including developers, agents and other consultants the judges said:
"Aaron Evans Architects wove its way yet deeper into the fabric of Bath in 2018. Great portfolio of projects backed by a strong ethos. An impressive firm and deserving winner."