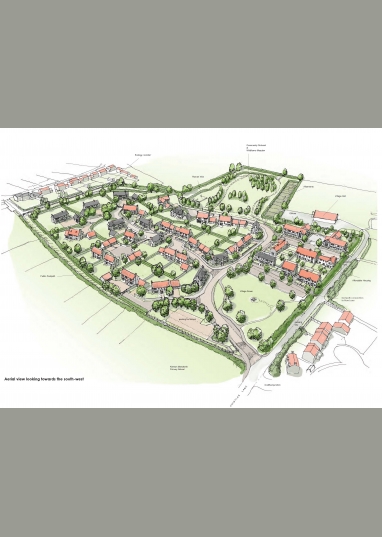 Quarry Housing Redevelopment Consent
Aaron Evans Architects acted on behalf of Galion Homes, the site owners, to develop an exciting new development conceived as a natural urban extension to this historic village. The site will deliver a mix of new homes ranging from 1 and 3 bed units for affordable rent up to large detached 5 bedroom houses set within plots up to 0.3ha.
The development has been designed as a high quality, traditional scheme based around an organic site layout and constructed largely from blue lias stone quarried from the site along with natural roofing materials and detailing typical of the local vernacular. Public open space, archaeology, wildlife mitigation and drainage aspects have all been carefully considered as an integral part of the design.